MSE's Elizabeth Tennyson is 2018 Student Speaker at Clark School Graduate Commencement Ceremony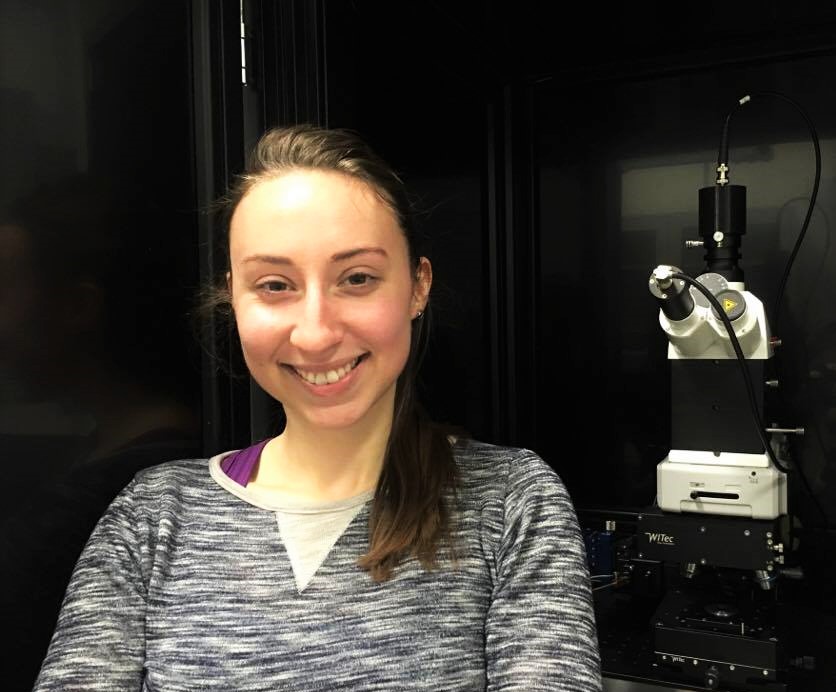 Elizabeth "Beth" Tennyson, a Ph.D. student in the Department of Materials Science in the Clark School of Engineering, has been selected as the Student Speaker for the Spring 2018 Graduate Commencement Ceremony.
"I'm very honored to be selected for the Clark School Graduate Commencement Ceremony," Tennyson said. "I hope to leave the 2018 graduate class with a message about how proud they should be of their accomplishments. I also wish to encourage them all to keep challenging themselves and striving to do better!"
Tennyson said she always aims to inspire her seven young nieces and nephews to work hard, and to ensure they understand that if you do so, you can achieve a great many things.
"I can't thank my friends and family enough for their kindness, love, and support throughout my entire graduate career," she added. "I'd also like to thank my academic advisor Prof. Marina Leite, for offering her advice and knowledge, and for teaching me about so many things beyond research."
Tennyson – who published multiple papers and received numerous awards during her tenure – has completed her Ph.D. and will graduate this May with the rest of the 2018 class.
The spring commencement ceremony for graduate students will start at 9:00 am on Monday, May 21 in the UMD Xfinity Center. Please visit the UMD Commencement page for additional information.
Published April 27, 2018