Oded Rabin Receives 2022/23 U.S. Fulbright Scholar Award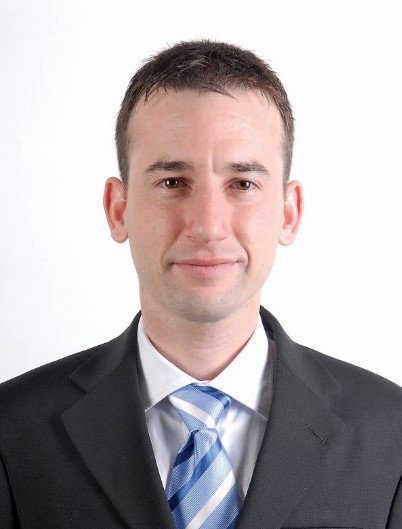 The University of Maryland (UMD) Department of Materials Science and Engineering (MSE) is pleased to announce that professor Oded Rabin is a recipient of the 2022/2023 Fulbright U.S. Scholar Program award offered by the U.S. Department of State and the Fulbright Foreign Scholarship Board.
Rabin is among 13 U.S. scholars who will conduct research and/or teach in Germany this year as a means of enhancing collaborations between U.S. and German institutions. He will be stationed in Dresden at the Leibniz Institute for Solid State and Materials Research (IFW) working alongside Prof. Kornelius Nielsch. The duo seek to advance international efforts in the research of topology in connection to thermoelectric phenomena. IFW has developed creative processes to generate single crystals and composite architectures of thermoelectric materials, and is a focal point for many collaborative studies in this field.

"In addition to conducting research, the goal is to establish a long-term program of collaboration between our institutions that supports student internships and thematic workshops," Rabin said. "The range of research at the IFW will be of interest particularly to the MSE, QMC and QTC communities at UMD." Graduate student Kenneth McAfee (AE) will be the first to intern at IFW-Dresden in 2023 as part of the program.
Rabin received a B.A. degree in chemistry from the Technion, Haifa, Israel; an M.Sc. degree in chemistry from the Weizmann Institute of Science, Rehobot, Israel; and a Ph.D. degree in physical chemistry from MIT in 2004. He completed his postdoctoral work at the Massachusetts General Hospital/Harvard Medical School and at the University of California, Berkeley, before joining the University of Maryland in 2007. Rabin's research efforts have been focused on developing methodologies to prepare new types of nanostructures that have characteristics not found in larger materials. He investigates the ways in which nanostructures interact with their environment. Rabin's additional interests include thermoelectric energy generation; thermal sensors for extreme environments and hypersonics; applications of plasmonics (chemical sensing, non-linear optics); porous anodic alumina scaffolds; and thermodynamics of materials.
The Fulbright Program is the U.S. government's flagship international educational exchange program and is supported by the people of the U.S. and partner countries around the world. The Program is funded through an annual appropriation made by the U.S. Congress to the U.S. Department of State's Bureau of Educational and Cultural Affairs. Participating governments and host institutions, corporations, and foundations around the world also provide direct and indirect support.
For over 75 years, the Fulbright Program has provided more than 400,000 participants - chosen for their academic merit and leadership potential - with the opportunity to exchange ideas and contribute to finding solutions to challenges facing our communities and our world. More than 800 U.S. scholars, artists, and professionals from all backgrounds teach or conduct research overseas through the Fulbright U.S. Scholar Program annually. Additionally, over 1,900 diverse U.S. students, artists, and early career professionals in more than 100 different fields of study receive Fulbright U.S. Student Program grants annually to study, teach English, and conduct research overseas. For more information about the Fulbright Program, visit http://eca.state.gov/fulbright.
Published June 3, 2022