UMD Engineering Receives $22.8M from U.S. Army to Collaboratively Advance Additive Manufacturing Technology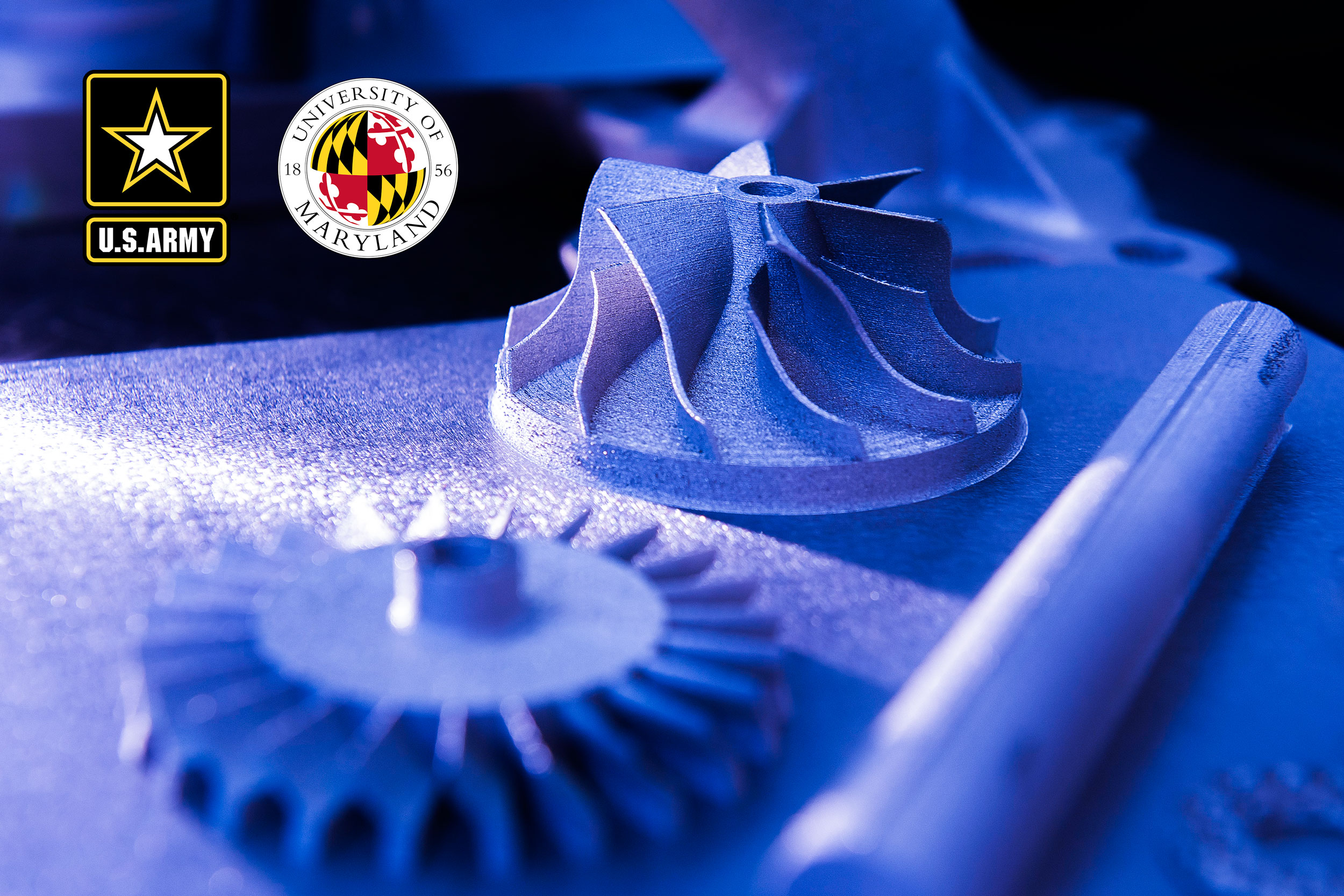 The University of Maryland (UMD) and U.S. Army Research Laboratory (ARL) today announced a $22.8 million cooperative agreement, effective October 1, to accelerate cutting-edge foundational additive manufacturing (AM) materials and technology, aiming at helping the United States Army more efficiently and cost-effectively produce equipment with enhanced capabilities for service members.
"Our goal is to build a science and technology ecosystem in the Washington, DC metropolitan area that will encourage groundbreaking advances in basic and applied research in additive manufacturing to achieve deep knowledge creation that will have long-lasting impacts on the U.S. national defense capabilities," said J.C. Zhao, Chair of UMD Department of Materials Science and Engineering (MSE) and the project's principal investigator. "We're honored to partner with the Army Research Laboratory in that pursuit and, with UMD's proximity to its Adelphi and Aberdeen locations, look forward to a lasting regional collaboration."
This venture will further stimulate innovative experimental designs and prototyping, computational modeling and simulations, as well as establish a solid workforce development pipeline, which bridges talent between academia and the Army, with the end goal of advancing Army modernization efforts.
The project funds research across six academic departments at UMD: Profs. Ichiro Takeuchi, Eric Wachsman, and J.C. Zhao (MSE); Profs. Hugh Bruck, Siddhartha Das, Abhijit Dasgupta, Mark Fuge, Patrick McCluskey, Michael Ohadi, Ryan Sochol, and Don DeVoe (Mechanical Engineering); Prof. Norman Wereley (Aerospace Engineering); Prof. Peter Kofinas (Chemical and Biomolecular Engineering); Prof. John Fourkas and Sang Bok Lee (Chemistry and Biochemistry); and Prof. Richard Marciano (College of Information Studies).
"This collaboration will establish the critical foundational knowledge base to enable next generation materials discovery and new products," said Jian Yu, Army Researcher and Cooperative Agreement Manager for the U.S. Army Combat Capabilities Development Command's Army Research Laboratory. "Program outcomes will provide a base for revolutionary AM technology and concepts to expedite national readiness to respond to future challenges and demand."
Published October 19, 2020