UMD Ranked 3rd in US for Plasma Physics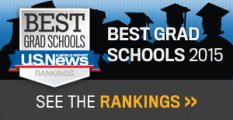 Released on Monday, March 10, the new US News and World Report Graduate School Rankings rank the University of Maryland 3rd in graduate programs for Plasma Physics.
Plasma is one of the four states of matter and is created by ionizing a gas, meaning that its particles become charged through the loss or gain of electrons contained in the gaseous molecules. Ionization may be caused by heating the gas or applying a strong elctromagnetic field using a laser or microwave generator. The field of Plasma Physics encompasses the study of fluid dynamics, applied mathematics, hydrodynamics, electricity, and magnetism.
Originally designated as the Laboratory for Plasma and Fusion Energy Studies in 1979, IREAP is still home to the labs of many distinguished researchers in the field of plasma physics. As the various departmental affiliations of our researchers indicate, the plasma laboratories at IREAP are uniquely positioned to take advantage of the interdisciplinary cooporation inherent in an institute that hosts the labs of engineers, physicists, and applied mathematicians.
Published March 14, 2014