UMD Researchers Convert Methane Without Greenhouse Gas Emissions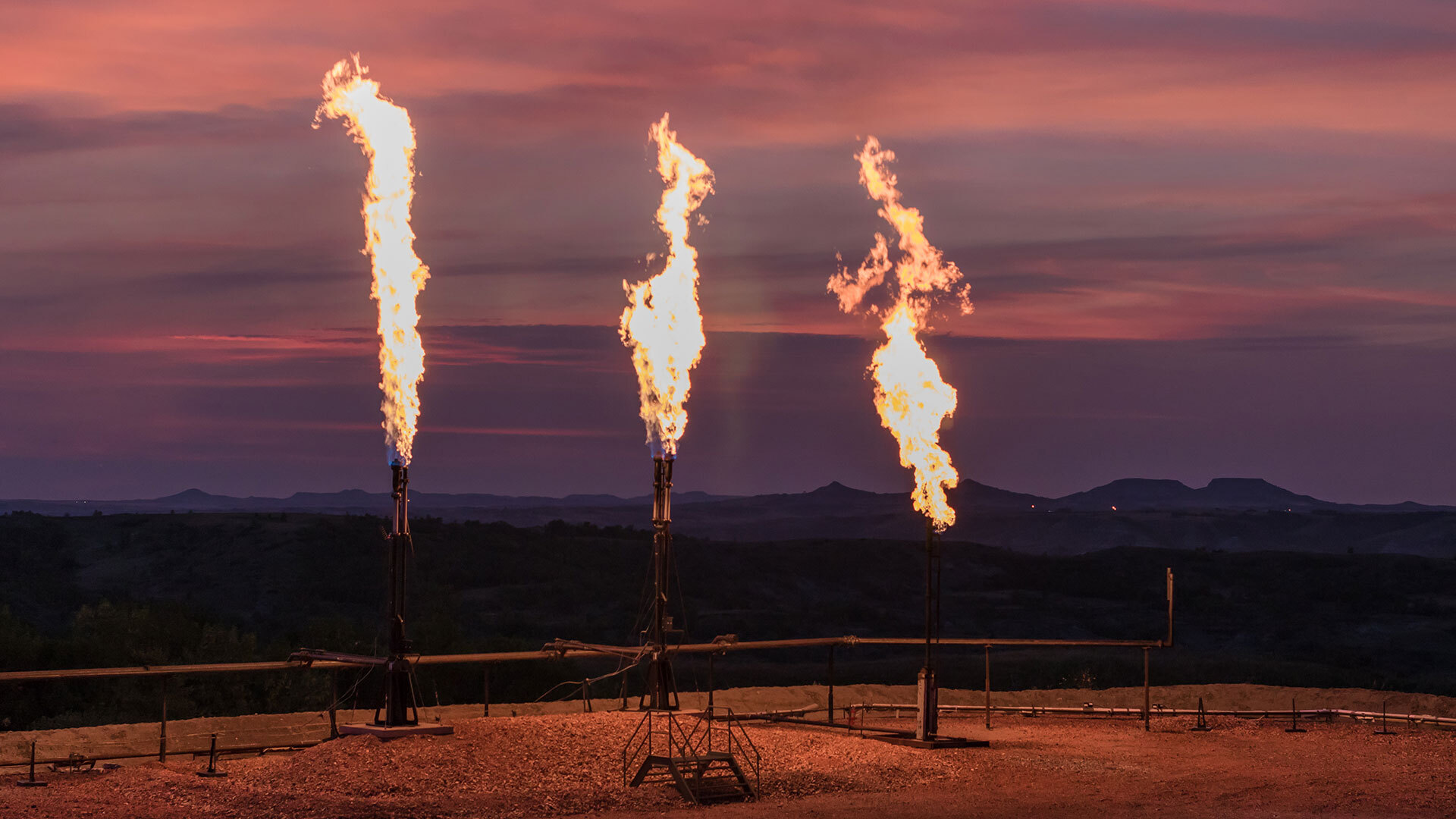 Scientists at the University of Maryland have created a way to convert one of the primary greenhouse gases—methane—into a range of valuable commodity chemicals while releasing no climate-changing emissions in the process.
The achievement, detailed Wednesday in the journal Advanced Energy Materials, is a major opportunity for the chemical and natural gas industries and a step forward in the fight to protect Earth's climate.
As the principal component of natural gas, methane is one of the most abundant hydrocarbon resources used as a fuel worldwide, as well as an important economic resource. But it is also a major environmental contaminant with far greater ability than carbon dioxide to trap heat in the atmosphere, meaning that while there is much less of it in the air, it still accounts for about 20% of the heating effects produced by all greenhouse gases combined.
Recent natural gas extraction methods result in venting—direct escape into the atmosphere—or a controlled burning of the gas, known as flaring. Together, they cause environmental harm and represent a lost opportunity for energy production, with one peer-reviewed study finding that the practice of flaring natural gas squanders 3.5% of the resource worldwide. But a cheap, simple way to convert natural gas to value-added chemicals creates an economic incentive not to waste this resource.
Dongxia Liu, associate professor in chemical and biomolecular engineering, and Eric Wachsman, director of the Maryland Energy Innovation Institute and William L. Crentz Centennial Chair in Energy Research, have developed a method using a membrane reactor that transforms methane to higher-value hydrocarbons and hydrogen in a single step without requiring conventional costly and complicated separation schemes.
"This is a major breakthrough in the conversion of natural gas to major commodity chemicals not only in terms of the high yield achieved, but the fact that it is achieved with no GHG emissions," Wachsman said. "The only byproduct is water."
The method is also highly scalable—suitable not only for large-scale chemical production, but a potential game-changer with small-scale conversion of gas that would otherwise be burned off. Moreover, it provides the potential for major cost savings thanks to the inherent simplicity and efficiency of integrating catalysis and separation of the gas into in a single unit.
The resulting chemicals, including ethylene and benzene, are used in the production of a majority of consumer products, including everything from pharmaceuticals to plastics.
This story originally appeared in Maryland Today.
Published November 1, 2021