Incoming First Year: Aleyah Perry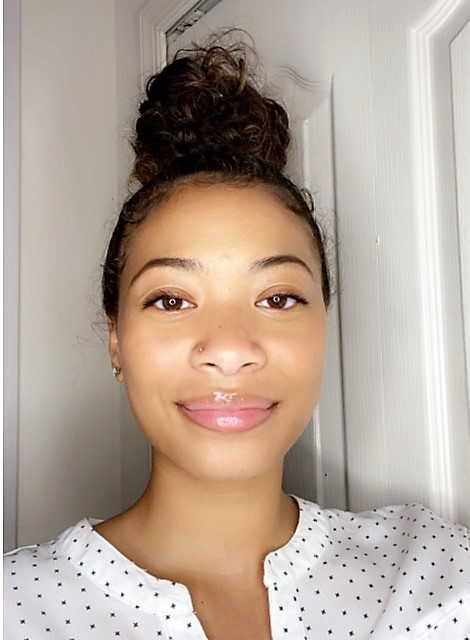 'Excelling' in school is not something given to you, but rather what you work for.
Hometown: Bowie, Md.
Expected grad date: May 2024 
Aleyah is an incoming first year student, beginning her UMD career on August 31, 2020. We contacted her recently to learn what led her to the Department of Materials Science and Engineering. 
 
 
1. Can you tell us a bit about your background? What led you to the Department of Materials Science and Engineering?
 
I was born in Ohio, raised in Virginia, and lived in three different locations in Maryland throughout my middle and high school years. I now proudly call Bowie, Md. my home. I live in a family of six and I am the youngest amongst my three siblings. As a little girl, I found my entertainment in making crafts and building toys. I would always show my dad my creations, which is when we realized I was a future engineer in the making. I got involved in numerous STEM programs in elementary school such as MESA (Math, Engineering, Science Achievement), robotics club, science fairs and cyber watch. I knew I loved engineering, but I had no idea how diverse the field is. When I began high school, I knew I had to begin to look for a specific career path. My dad introduced me to a camp at UMD called SPICE (Students with Potential Interest Considering Engineering). In this camp, we conducted several hands-on engineering workshops and explored the different engineering fields. That's when I discovered that I wanted to major in material science and engineering. 
 
2. Which subjects did you excel at in high school?  Any extra-curricular, or outside-of-school interests? 
 
In high school, I excelled in all classes and maintained a 4.0 GPA or higher throughout all four years. It wasn't easy, but I always found a way to make sure I understood major and minor concepts of each subject even if it meant taking some extra time out of my day to study videos and get extra practice. 'Excelling' in school is not something given to you, but rather what you work for, and if you put the work in, you will get the results you want.
I was also a member of the National Honor Society and I participated in several service projects with members such as "Warm Hands, Warm Hearts" where we sang Christmas carols with kids and gave them hats and gloves as gifts to keep them warm. Additionally, we contributed donations for hurricane relief, collected canned goods for food drives, and more. I also volunteered to be a teacher's assistant at a local preschool in my community. Besides that, playing for an elite volleyball club absorbed much of my time and daily schedule, but I was able to balance it all. 
 
3. Why did you choose to study at the University of Maryland? 
 
UMD has been my dream school for as long as I can remember. I attended numerous camps (basketball and volleyball camps, STEM camps, etc) at UMD, so I always felt so involved and connected to College Park. As mentioned before, a camp at UMD helped me realize my career path and this played a major part in helping me to feel a special connection to UMD. Additionally, I attend sporting events on campus, and I've spent a great deal of time hanging out with friends and family at UMD. All in all, this University has a magnetic pull on me. Every time I'm on campus, I feel this is where I need to be because I have already developed a special connection to this community. As a bonus, it is close to home and I get to be a part of an engineering program that is phenomenal. Receiving a college degree in materials science and engineering from UMD would be what I consider a dream realized.  
 
4. Any courses, in particular, you're looking forward to? Any research you're interested in conducting, or professors you'd like to work with?  
 
Because of COVID-19 challenges, my only on-campus class for the fall semester is my chemistry lab. This is a class I have been looking forward to because I love the wide range of learning activities that occur in the chemistry lab. Overall, I prefer hands-on projects and wish the beginning of my college classroom life actually begin by working with professors and students in person, but I understand how the pandemic has impacted the campus community and, most importantly, I want everyone to remain healthy and safe. Regarding research, I have a few ideas in mind but I am most interested in learning what is on my brilliant professors' research agendas. I am excited to learn about the research projects going on in the school of engineering and hope to identify a research project that I can engage in during my first year and beyond. 
 
5. Many of our current students take part in sports, groups, or organizations on campus, in addition to their studies and research - do you have plans to do the same?  
 
Playing volleyball in college was a dream of mine, but with such rigorous courses I have to excel in, I decided my major had to be my top priority. I didn't plan on continuing my volleyball career after college, but I do plan on having a successful career in materials science and engineering. It was a difficult decision to make, but I know how tough it is to balance D1 sports and academics. To get the best of both worlds, I would love to play club volleyball or intramural volleyball - that is if COVID-19 allows it! I am also already involved in groups such as LSAMP Bridge, College Park Scholars and Women in Engineering, and plan to join more organizations on campus and in the College Park community. 
 
6. Do you have any idea what you want to do post-commencement?  
 
I plan on using knowledge of materials science and engineering to positively preserve our environment and lives by improving the fabrication of material products. Although I have not determined the specific field within MSE that I want to pursue, I am very excited about taking this journey to discover my niche. Possible areas to explore include creating safer cars by developing innovative materials that produce tires with better road grip, improving technology that reduces personal impact during car crashes, creating biomaterial which lends itself to the creation of biodegradable platforms, and other material science-related areas. I look forward to this professional development journey!
Top