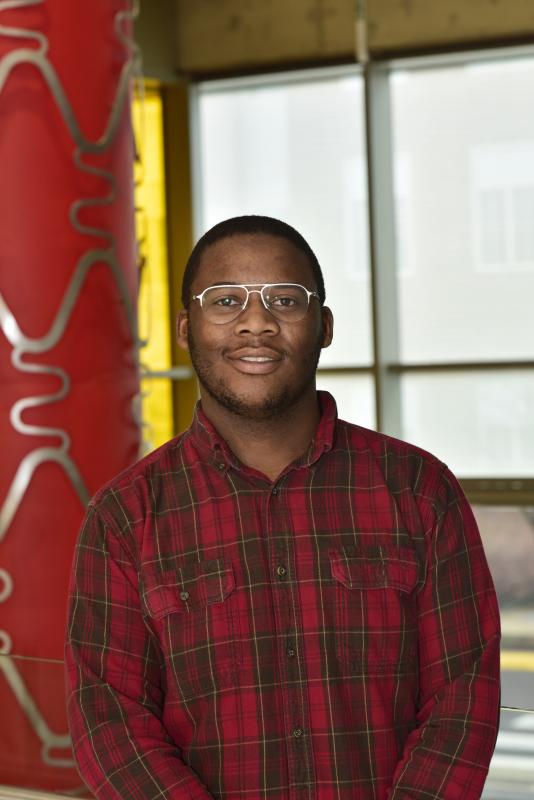 If your plan of attack isn't working, don't keep doing the same thing expecting a different result... the goal is to work smarter, not harder.
Name: Joshua Parker (Junior/MSE)
Hometown: Frederick, MD
Expected grad date: 2021

*We chatted with Joshua recently to learn more about his experience in the Materials Science and Engineering undergrad program, and to find out why he chose the University of Maryland for his studies...
Why did you choose to study at UMD?

I chose UMD for multiple reasons... the A. James Clark School of Engineering has access to so much technology an engineering student could benefit from being familiar with. The campus is located in the Washington Metropolitan area, making job and internship access easier. The University was one of a few schools I was deciding between to have my preferred major. Along with all this, it also happened to be close to home, making it ideal for laundry trips and keeping in touch with my family.
How did you hear about MSE and what prompted you to declare it as your major?

Back in junior year of high school, my mother told me to research different majors that piqued my interest. Fortunately, my mind hadn't changed since fourth grade when I told my teacher that I wanted to be an engineer. After taking Algebra-based Physics and AP Chemistry, I was hesitant to choose between the two when it came to an engineering specialization. My research would eventually reveal Materials Science as a possible subject of interest and eventually I would find Material Science and Engineering at UMD, hitting all 3 of interests.
Have you conducted any research, either on or off campus? 

I have conducted research with Team CYCLE, as part of my Gemstone Honors Program. Currently, we're researching the extraction of heavy metals from industrial effluent through the use of an Algae Treatment System. I've been researching with them since August 2018.
What is the best thing about your experience here thus far, and what were any challenges you had to overcome?

The best thing I have experienced at UMD is probably the free movie nights - simply clowning around with my friends, for free, is just hard to beat. A challenge I had to overcome was disorganization. My natural state has a high level of 'entropy,' which I managed to get away with in high school. Due to the nature of the challenge, college demands order from all who partake in it.  A large portion of my first two years of college were spent learning, and relearning, techniques and methods to keep myself organized and efficient.
So, when you're not in class, how do you spend your time?

I'm either at some type of meeting or commitment, doing homework/studying, learning or trying something new, spending time with friends, or sleeping, in that order.
It's a bit early, but any post-commencement plans?

My current plan is to hopefully transfer directly to a job after graduation. If I have anytime in between these two events it will probably be spent catching up on lost sleep.
Engineering is a complex major, not for the faint of heart – do you have any advice for future/incoming students as to how they can be successful?

There is a lot of advice I can give on this one, but I think what would be most beneficial for brevity's sake is to identify your problems early on and adjust quickly. It's very easy to take these classes, receive a bad grade, panic, bewail, do some useless studying and then repeat. If your plan of attack isn't working, don't keep doing the same thing expecting a different result. Your grade isn't research. Go to office hours, go to tutoring, reach out to your peers. Confidence is great, and sometimes you can successfully persevere with less than adequate tactics, but the goal is to work smarter, not harder.
Just for fun, what do you want to be when you grow up?

Happy. I kid, but truly I want to be a respectable citizen, a great neighbor and a good samaritan - someone you can always expect to do their best.
Top