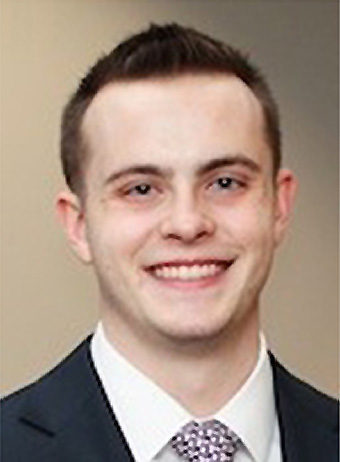 I enjoyed each different topic of research and the new challenges I had to overcome
We chatted with Patrick, due to graduate in May, 2018, to learn more about his experience in the Materials Science and Engineering (MSE) undergrad program, and to find out why he chose the University of Maryland for his studies.
Why did you choose to study at the University of Maryland?
I grew up in Maryland, so having such a competitive engineering school in-state definitely helped in making my decision. However, ultimately, I picked UMD because I loved the campus after visiting my sister when she attended, the DMV location is great for professional and social life, and the Clark school presents an incredible opportunity for growth and learning. These factors made my choice a no-brainer and now, one semester from graduation, I'm still very happy I did so!
How did you learn about MSE, and why did you decide to major in it?
Initially, I was undecided and discovered MSE when I looked through the majors offered at the Clark School. I decided to major in it for its wide breadth of applications. Materials engineering has applications in nearly every field so there are lots of options for where you can narrow down your studies and/or pursue a career.
Have you conducted any on- or off-campus research?
Yes! The summer after freshman year I completed an REU (research experience for undergraduates) at Clemson University experimenting with filtration membranes. I then conducted on-campus research with Li-Ion batteries under Dr. Hu during my sophomore summer and worked at the Food & Drug Administration doing scanning electron microscopy on cardiac stents the following summer. I was fortunate enough to complete both on and off-campus research and gain exposure to a variety of research topics!
How has your research affected your undergraduate experience or plans for the future?
Absolutely! The most important thing I learned from research experience was that my first priority is being able to continue learning and being challenged in different ways. I enjoyed each different topic of research and the new challenges I had to overcome, learning and growing with each project.
What has been your favorite class, and why?
My favorite class was the capstone design course because it gave us full jurisdiction over making and learning something new. My team created a polymeric barrier to help heal spinal cord injuries and we had the opportunity to see our project through from napkin sketches all the way to prototyping. Not to mention, we got lots of hands-on experience with lab testing equipment and 3D printers!
What's the best piece of advice you would give to another student, especially one thinking of majoring in MSE?
My biggest piece of advice would be to take full advantage of the nearly infinite activities and clubs outside the class. We have the Terps racing club, solar decathlon, alumni cup competition, hackathons, the startup shell, and so many other opportunities to get your hands dirty and learn something. For MSE specifically, we have tons of cutting edge research going on with your professors and their colleagues and getting involved is just an email or an office visit away! Hands-on experience is the number one thing that will make a difference in getting exceptional employment opportunities and really enriching your college experience.
What do you do outside of class and the lab?
Outside of class and lab, I pursued activities to develop both professionally and socially. I participated in the QUEST Honors program, was a Clark School Ambassador, helped achieve the 2016 MSE Alumni cup victory, and was on the run applying and interviewing for employment opportunities. As for social activities, Eppley Recreational Center served as a great avenue to workout or play some casual sports with friends. College Park also has a variety of restaurants to try out and some good happy hour specials. Finally, DC is just a metro ride or Uber away and I took many weekend trips to see the museums, a concert, or check out the night life!
What would you like to do after graduation?
After graduation, I'm going to take a few months off to hang out with my family and take a trip to Europe (and maybe Asia!). After that, I intend to start working in engineering consulting, solving real world problems and pursuing new challenges to keep learning and build my skill set.
*Update: Patrick is now working as an engineer at MPR Associates, Inc. in Alexandria, Va.
Top