Hu Research Group Wins Invention of the Year Award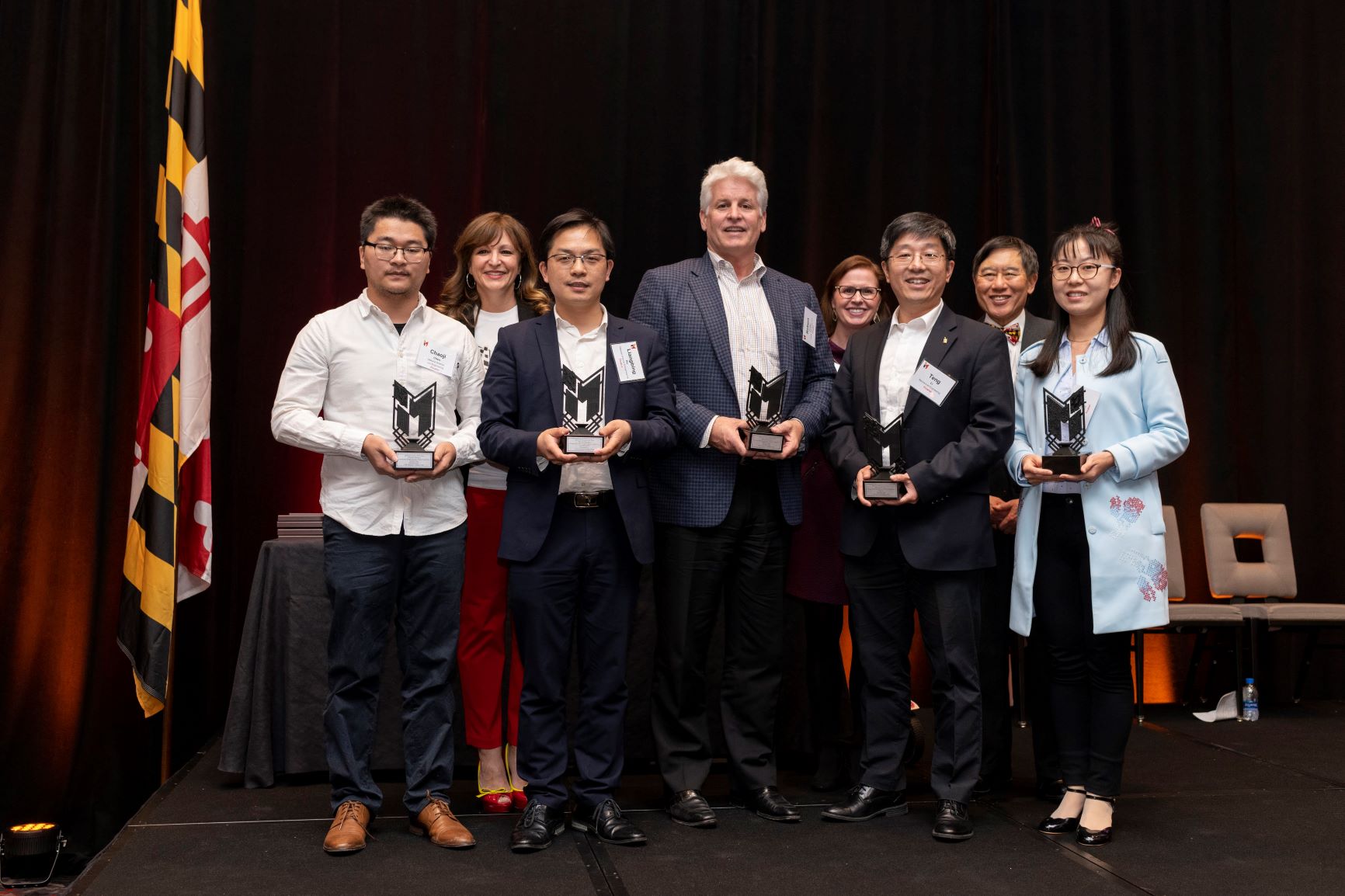 Liangbing Hu, an associate professor in the Department of Materials Science & Engineering (MSE), and Teng Li, a professor in the Department of Mechanical Engineering (ME), won the 2019 University of Maryland (UMD) invention of the year in the physical sciences category for their high performance graphite-paper composites. The duo was honored at the 2019 Annual Innovate Maryland ceremony, held on April 11.
Hu's team developed a lightweight, strong and tough composite, assembled using fine graphite flakes that are dispersed into nano-fibrillated cellulose (NFC) and dissolved in room temperature water. The resulting graphite-NFC slurry is then printed into large sheets that, once fully dried, are not only stronger than most steel, but also six times as light, yielding a strength higher than any existing metals and alloys currently available. This material is fully degradable, offering a promising solution to the global plastic problem, in addition to being low-cost.
Hosted by the UMD Office of Technology Commercialization each year, the University honors exceptional inventions that could positively influencing science, society and the free market. One invention from each category - Physical Sciences, Life Sciences and Information Sciences - is selected.
Additional research members include Yubing Zhou (Research Associate, MSE and Maryland Nanocenter), Chaoji Chen (Research Associate, MSE and Maryland Nanocenter), and Robert Foster (Executive Vice President of Development, Trinity Rail Group).
Published April 17, 2019