MEI² Scientists Named Highly Cited Researchers in 2019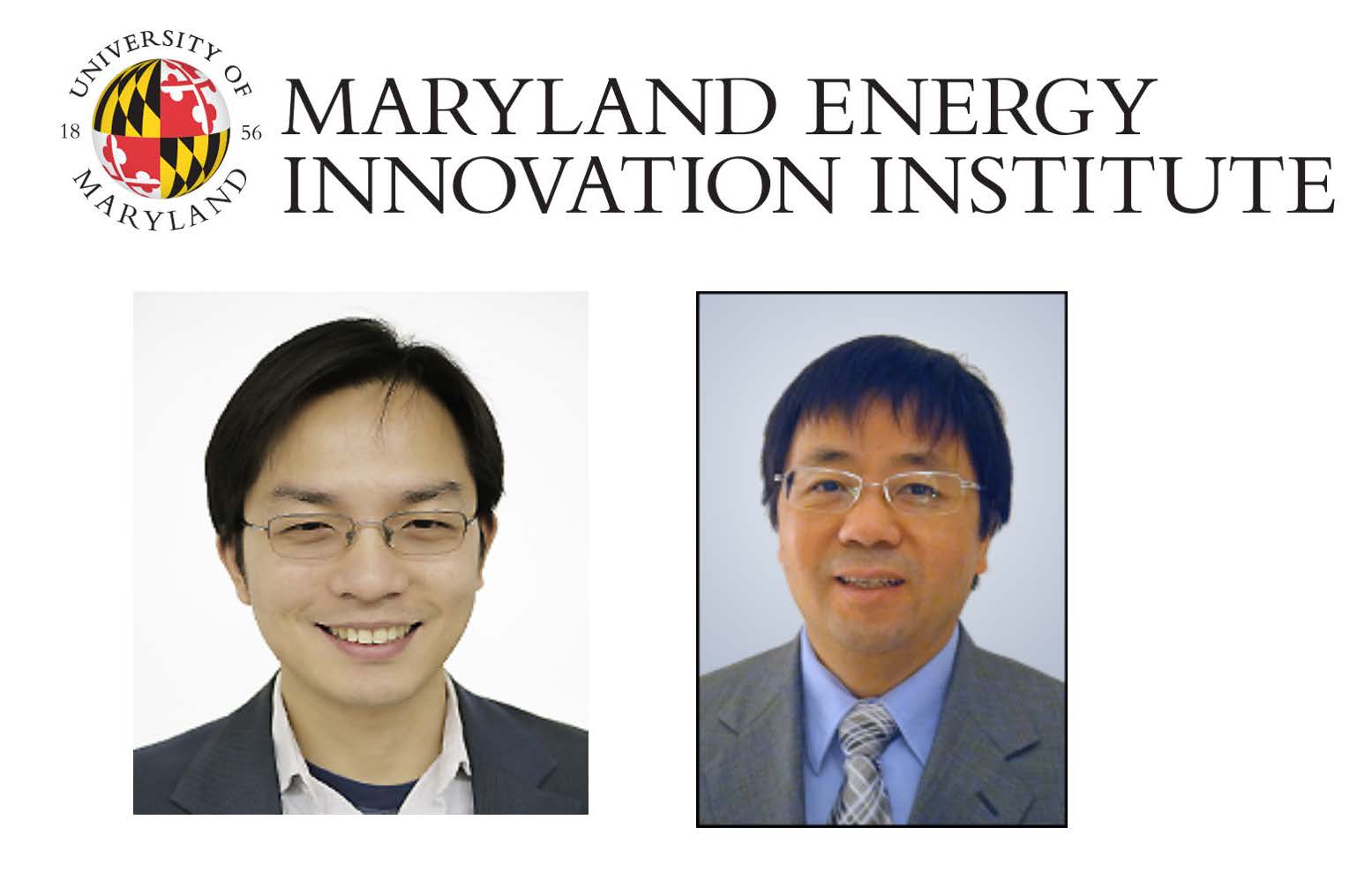 Two of the Maryland Energy Innovation Institute's (MEI2) research scientists were recently identified by the Web of Science Group in their list of the world's most influential researchers in 2019. Dr. Liangbing Hu, Minta Martin Professor of Materials Science and Engineering and Dr. Chunsheng Wang, Professor of Chemical and Biomolecular Engineering and Materials Science, and Wright Distinguished Chair, were both recognized in the area of Materials Science.
Each year the Web of Science Group recognizes the select few who have been most frequently cited by their peers over the last decade. In 2019, 6,216 or 0.1% of the world's researchers across 21 fields earned this distinction. Paper surveyed include those published and cited during 2008-2018, and which at the end of 2018 ranked in the top 1% by citation per field. Hu and Wang were both acknowledged for their work in Materials Science. According to the Web of Science Group, these researchers "have contributed disproportionately to extending the frontiers of knowledge and gaining for society innovations that make the world healthier, richer, more sustainable, and more secure.
For this period, Hu has 329 publications and was cited 33,174 times. His most highly cited papers include: "Stable cycling of double-walled silicon nanotube battery anodes through solid-electrolyte interphase control", published in Nature Nanotechnology in 2012 (1491 citations) and "Emerging Transparent Electrodes Based on Thin Films of Carbon Nanotubes, Graphene, and Metallic Nanostructures", published in Advanced Materials on February 15, 2011 (1376 citations).
Wang has 231 publications and was cited 18,210 times during this past decade. His most cited papers were: "Nano- and bulk-silicon-based insertion anodes for lithium-ion secondary cells, published in Journal of Power Sources (1698 citations) and "Sulfur-Impregnated Disordered Carbon Nanotubes Cathode for Lithium–Sulfur Batteries", published in Nano Letters on October 12, 2011.
The Maryland Energy Innovation Institute brings together science, industry, government and economic leaders to develop new energy technologies and facilitate the transfer of technology ideas into a reality. For more information, please visit: energy.umd.edu
Published November 20, 2019