Mimi Hiebert Recognized for Outstanding Research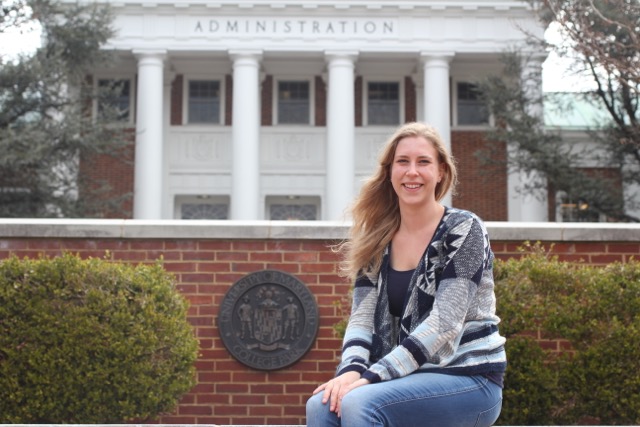 Miriam "Mimi" Hiebert – a doctoral candidate in the Department of Materials Science and Engineering (MSE) at the University of Maryland (UMD) – has been selected for the UMD Graduate School's Outstanding Research Assistant Award for the 2018/19 school year.
The Graduate School established this award to honor the outstanding contributions that Graduate Assistants provide to the University community as a whole. The award conveys the honor of being named among the top 2% of campus Graduate Assistants in a given year.
The Graduate School provides recipients with a credit for mandatory fees for the Spring 2019 semester.
Hiebert - advised by MSE Professor and Interim Chair Raymond Phaneuf - will be recognized at the Annual Graduate School Fellowship and Award Celebration, scheduled to take place on Tuesday, May 14, at 3:00 p.m. in the Stamp Union.
Published January 17, 2019