MSE Chair JC Zhao Honored for Contributions to Alloy Science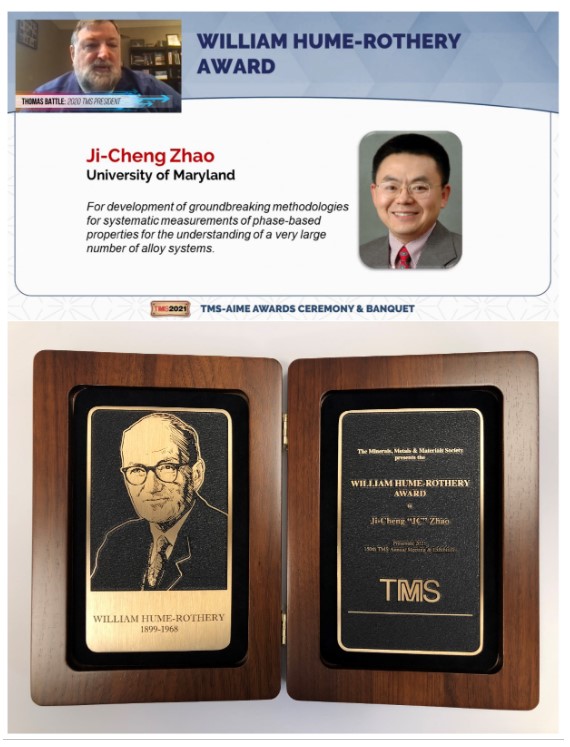 A 3-day symposium was held March 15-17, 2021 in honor of the UMD Department of Materials Science and Engineering (MSE) Professor and Chair JC Zhao's distinguished contributions to the science of alloys.
Held during the 150th Annual Meeting of The Minerals, Metals and Materials Society (TMS), Zhao received the William Hume-Rothery Award "for development of groundbreaking methodologies for systematic measurements of phase-based properties for the understanding of a very large number of alloy systems." According to TMS, "this award is presented annually to recognize a scientific leader for exceptional scholarly contributions to the science of alloys" and it is one of the pinnacle awards in the field of metallurgy and metals of materials science and engineering.
Zhao was recognized for his development of the diffusion-multiple approach and co-development of four micron-resolution materials property measurements tool as well as application of these tools to the understanding and database establishment of a large number of alloy systems.
Published May 17, 2021