MSE Student Receives Wells Fellowship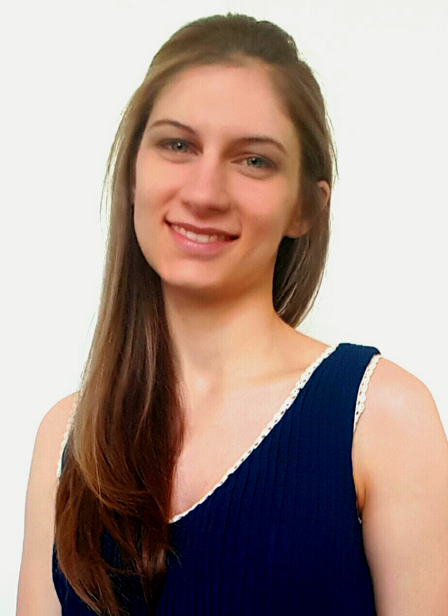 MSE Graduate Student, Emily Hitz, is one of three graduate students to win the 2017 Wells Graduate Fellowship from the Clark School of Engineering. The purpose of the fellowship, offered to all engineering students with a UMD faculty sponsor, is to provide support and incentive for novel research in the field of sustainable energy generation/storage. Awardees will receive a $20,000 stipend, good for one year, and an additional $4,000 for research materials and conference travel.
Emily, a Maryland native, is currently a second-year Ph.D. student co-advised by Liangbing Hu and Gary Rubloff. "Drawing from the diverse expertise of both groups, my Ph.D. work has evolved from the electrochemical intercalation of lithium ions into two-dimensional materials to my current focus, which is on the development of strategies to enable high-energy-density Li metal batteries," Hitz said.
Hitz says she has always been inspired by the possibilities that innovation can bring within the energy industry. Indeed, her passion lies in the pursuit of viable renewable energy sources that will allow for a cleaner more efficient future.
"Combining this passion with an aptitude for science, math, and physics led me to pursue a B.S. degree in Electrical Engineering at the University of Maryland with concentrations in Optics and Electrophysics, and Signal Processing. Ultimately, a desire to gain insight into the challenges the alternative energy industry faces and broaden my abilities to take part in research efforts to help the industry thrive led me to pursue a Ph.D. in Materials Engineering," she said.
As an undergraduate, Hitz was involved in the Gemstone Honors Research program on a project that used nanoparticles to improve the efficiency of solar cells and the Hinman CEOs entrepreneurship program, both of which provided a well-rounded experience that supported her career ambition for transforming scientific advancements in the laboratory into cost-effective, efficient and accessible technologies. She performed research at institutions such as the Naval Surface Warfare Center in Carderock, MD, and the National Institute of Standards and Technology. Apart from her studies, and spending time in a lab, Hitz enjoys spending as much time as possible outdoors and with her family.
Congratulations, Emily! And keep up the good work!

Related Media:
UMERC Awards Three New Wells Graduate Fellowships
Published March 17, 2017