MSE/FPE Research Team Receives DOE Grant to Develop Heat-Flux Sensors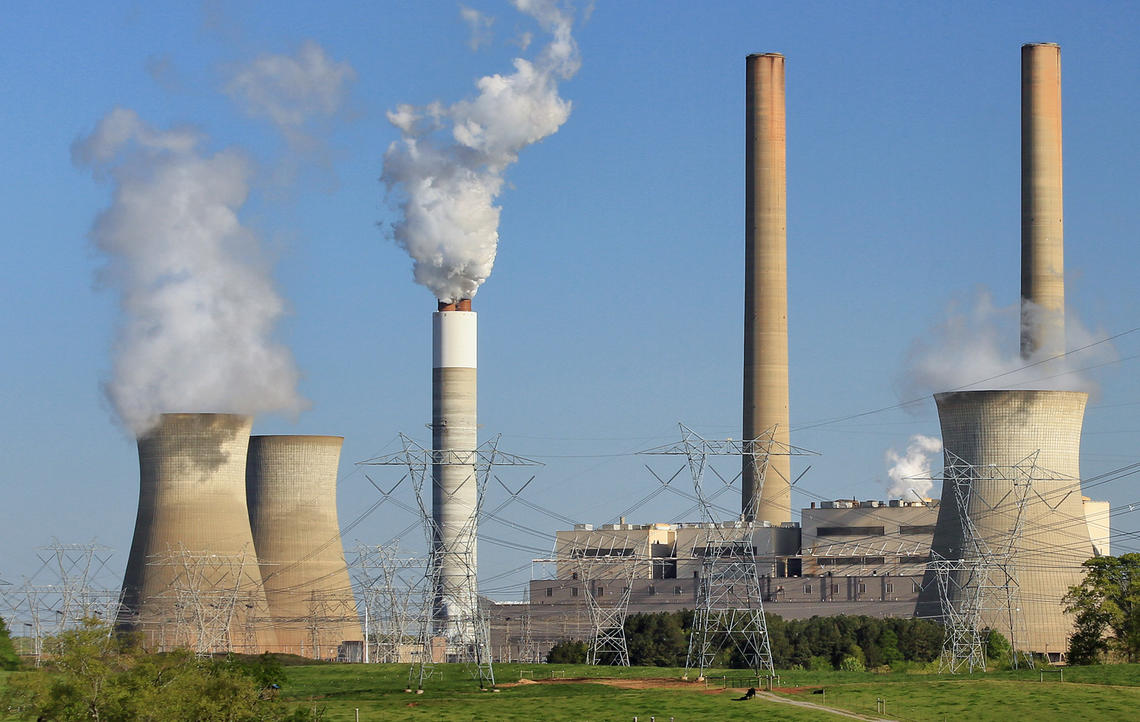 A University of Maryland (UMD) research team in the A. James Clark School of Engineering has received funding from the U.S. Department of Energy to study Robust Heat-Flux Sensors for Coal-Fired Boiler Extreme Environments.
Oded Rabin, a professor in the Department of Materials Science and Engineering and primary investigator, and Peter Sunderland, a professor in the Department of Fire Protection Engineering and co-PI, seek to develop heat flux measurement systems capable of operating in high-temperature, corrosive environments within the boilers of coal-fired power plants.
"Heat flux is one of the most important parameters in the design of combustion and power generation systems; however, there is a shortage in heat flux measurement systems that can operate above 700°C and provide real-time data," Rabin said. "A distributed network of heat-flux sensors could provide valuable data for understanding the dynamics of the power-plant operation under changing scenarios and could guide operational and design upgrades to increase efficiency, improve safety and reduce down times."
The team will investigate new thermoelectric materials and new sensor designs to address the yet-unanswered challenges of these high-temperature measurements.
"My students routinely measure the heat flux to characterize fires, but we use commercial sensors that cannot be inserted into harsh environments like turbulent flames or a pile of burning embers," Sunderland said. "The sensors developed in this project will not only improve the coal plants of the future, but could be transformative for fire research."
Rabin added: "This project is particularly exciting to me for its inter-disciplinary nature. We are leveraging on the expertise and facilities available across the Clark School to come up with the best ideas and a competitive team."
Faculty and students from at least three engineering departments will be involved. The project could also offer the students an opportunity to work alongside national laboratory scientists.
The 3-year, $500K grant is supported by the DOE NETL (National Energy Technology Lab) University Training and Research program. The project will also support the training of graduate and undergraduate students in STEM disciplines and prepare them to solve real-world problems.
Published December 8, 2020