Robert Briber Appointed Special Assistant to the President for Strategic Initiatives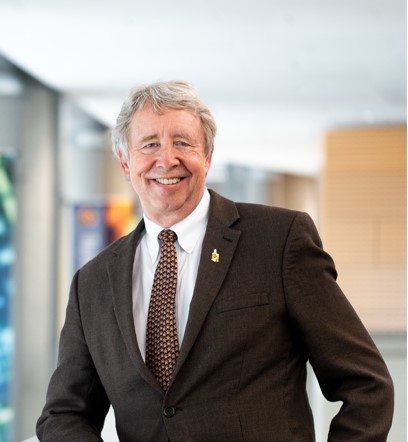 As of February 28, 2022, Robert Briber, Associate Dean for Research in the A. James Clark School of Engineering at the University of Maryland (UMD), has been appointed to serve as a Special Assistant for Strategic Initiatives to UMD's President. Briber will assist with the advancement of domestic and international partnerships involving public, private, and not-for-profit partners, which support the pillars of the University's recently released Fearlessly Forward strategic plan.
"I am honored and excited to serve the university and state in this role," Briber said.
He served as Interim Dean for the Clark School from 2020-2021 and the Chair of the Materials Science and Engineering (MSE) Department from 2003-2015.
Prior to joining UMD, Briber was a National Research Council postdoctoral fellow and staff scientist at the National Institute of Standards and Technology. His research interests are in the physics and structure of soft matter, primarily polymers. Briber is a past president of the Neutron Scattering Society of America, a fellow of the American Physical Society and of the Neutron Scattering Society of America, a recipient of the Department of Commerce Bronze Medal, a University of Maryland Distinguished Scholar-Teacher and a former editor of the Journal of Polymer Science - Polymer Physics Edition.
Briber, originally from Niskayuna, New York, earned a bachelor of science degree in MSE from Cornell University, and a doctorate in polymer science and engineering from the University of Massachusetts at Amherst.
Published March 10, 2022