Women's History Month Spotlight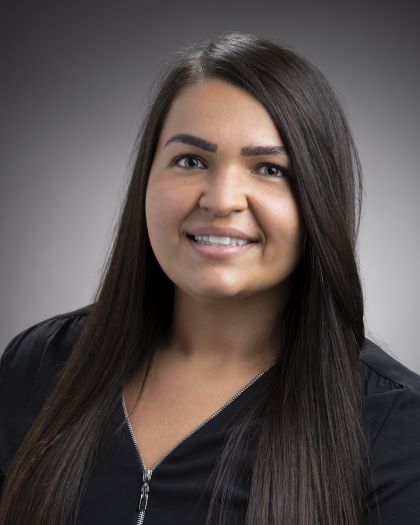 Women's History Month is an opportunity to reflect on and acknowledge the significant contributions women have made to their respective fields and society. In the Department of Materials Science and Engineering, many inspiring women, past and present, play crucial roles in research, teaching and innovation. They exemplify the department's commitment to creativity and engineering in the service of humanity.
In commemorating Women's History Month, Dr.Gianna Valentino shares her insights and reflections on the expertise, perspectives and energy women provide to the department, university and community.
Gianna Valentino is an Assistant Professor in the Department of Materials Science and Engineering at the University of Maryland. Before joining the department, Gianna Valentino was a Senior Materials Scientist at the Johns Hopkins University Applied Physics Lab. Her expertise lies at the intersection between mechanics and materials, and her research focuses on developing novel structural materials that address the challenges currently faced by materials in extreme environments.
Gianna Valentino shares her reflections on Women's History Month. "This month's Women's History Month is about more than just honoring the achievements of the many courageous women that came before us; it is also a time to recognize the impact of the women in our communities," Dr. Valentino said. The women in the Department of Materials Science and Engineering are pioneering research across a wide range of topics, from characterizing defects on the nanometer scale to the design of liquid crystals and composites. These women are leaders in their respective fields and are deeply committed to diversity, equity, inclusion and outreach. Their incredible tenacity has helped change policies and raised awareness for underrepresented minorities, paving the way for the next-generation of scientists."
Published April 3, 2023