MSE Student Awarded Prestigious Fulbright Scholarship to Research Abroad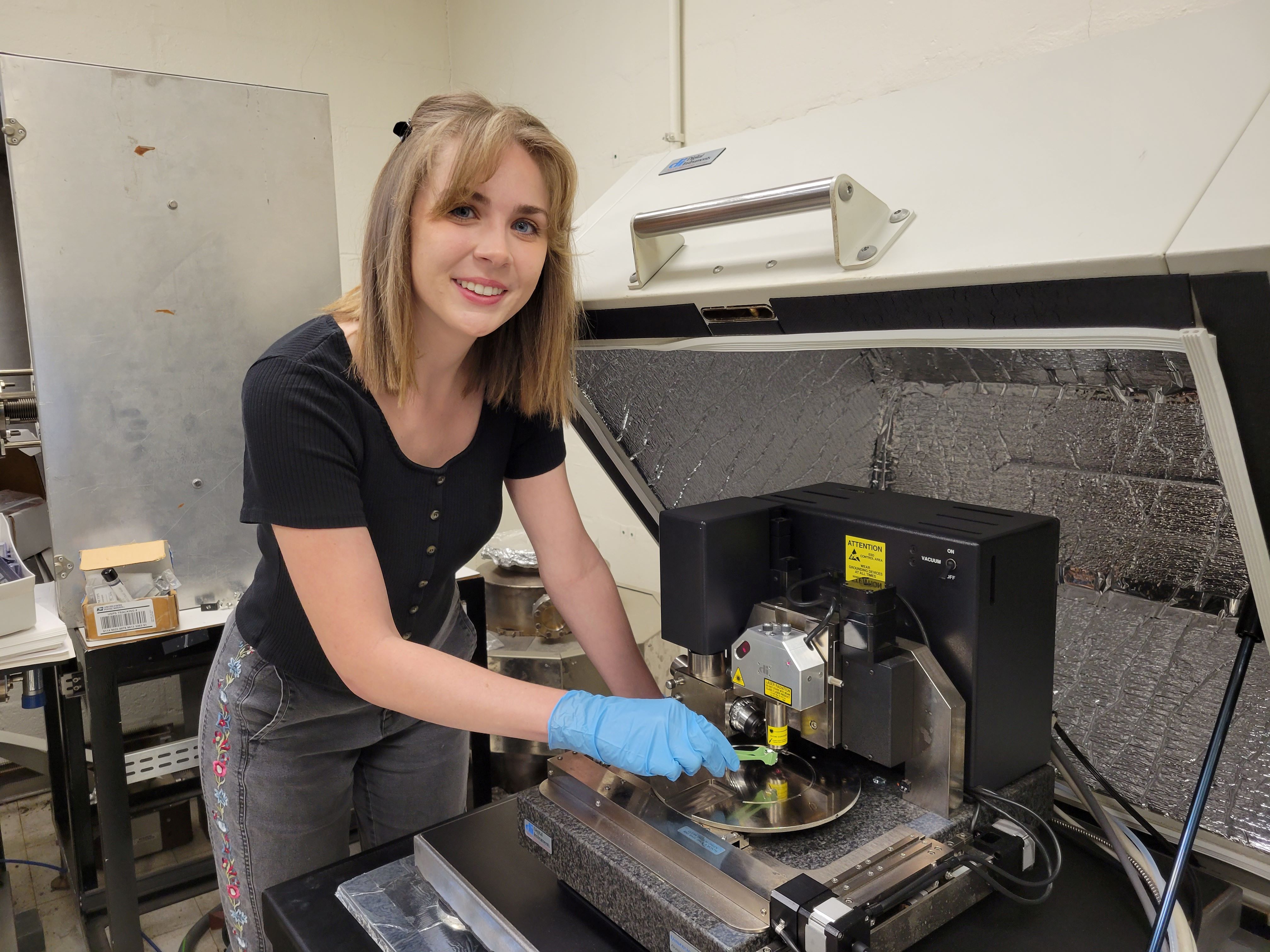 Gillian Boyce, a doctoral candidate in the Department of Materials Science and Engineering at the University of Maryland, has been awarded a 2023-24 Fulbright U.S. Student Program grant to conduct research in Italy.
"I am honored to be chosen for this opportunity to do such meaningful scientific and cultural research," said Boyce. "I am extremely grateful for the support of all of my mentors here at UMD, at the Smithsonian Museum Conservation Institute, and abroad at Ca' Foscari, who made my success in this endeavor possible."
"A Fulbright grant will provide a wealth of opportunities for Gillian Boyce because of the exciting international dimension this will add to her doctoral studies in materials science," said Dr. Leslie Brice, Assistant Director of the University of Maryland's National Scholarships Office. "Ms. Boyce will learn from one of the leaders in her field, Dr. Elisabetta Zendri and will gain experience working with materials and resources unique to Italy and build a network of Italian collaborators, which will prove crucial as she prepares for a career in cultural heritage."
As part of her proposed Fulbright research project, Boyce will conduct investigations in applying atomic layer deposited films to protect glass and limestone. She will attempt to modify the process for producing such films to allow much lower temperatures than typically used, a crucial issue for sensitive cultural heritage materials.
Istrian stone is culturally relevant for Italy and is in danger from acid rain caused by the burning of fossil fuels. Investigating atomic layer deposition for stone protection will help address the pressing need for scientific solutions that preserve cultural heritage against the effects of climate change. Her proposed work concerning glass has the dual purpose of investigating a novel approach for protecting cultural heritage and examining a method to improve the durability of some sustainable energy technologies such as solar cells and nuclear waste storage.
"I expect her work to greatly impact the conservation of cultural heritage," said Professor Phaneuf. "She will also be helping to build upon an ongoing collaboration between our group and that of Elisabetta Zendri at Ca' Foscari."
After completing her research project in Italy, Gillian will focus on finalizing her doctoral thesis and certificate course in Museum Studies & Material Culture. Gillian aims to pursue a post-doctoral position at a cultural institution or university abroad to broaden her conservation knowledge. Her long-term goal is to be a cultural heritage materials scientist, working in the lab and the field, preserving, restoring, and using scientific techniques and methods to elucidate new information about culturally significant objects.
The Fulbright U.S. Student Program is an international educational exchange program for students, scholars, teachers, artists, and professionals to study, teach, or conduct important research and professional projects worldwide. The program allows recipients to expand their perspectives, connect with others and improve their understanding of different cultures and countries.
Published April 10, 2023