MSE Alumni Pamir Alpay Named Interim VP of Research, Innovation & Entrepreneurship at UConn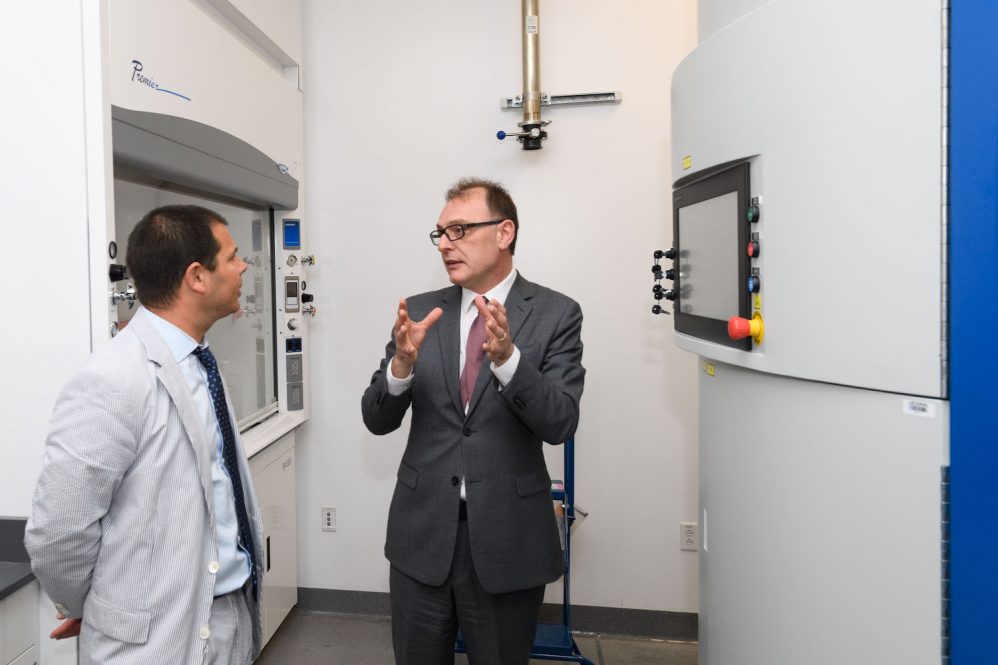 Professor S. Pamir Alpay has been appointed interim Vice President for Research, Innovation and Entrepreneurship (VPRIE) at the University of Connecticut (UConn). Currently, Pamir is the executive director of the UConn Innovation Partnership Building (IPB) and a Board of Trustees Distinguished Professor. He is well known throughout UConn for his tireless work in supporting faculty research, fostering industry partnerships, and setting an example of innovation with his own work in smart/functional materials and multi-scale materials modeling.
"Year by year, UConn has built upon the breakthroughs and innovations of its incredible faculty, students, and partners to become a research powerhouse," Alpay says. "I am proud to lead UConn Research forward as we continue to make life-changing discoveries and create opportunities that enrich Connecticut and the nation."
Alpay will serve in the interim VPRIE role in place of UConn interim president, Dr. Radenka Maric, and the duo will work in tandem with others throughout UConn and UConn Health in the shared mission of securing UConn as one of the nation's top research universities.
In an institution that is fortunate to have so many talented faculty researchers, Alpay is particularly impressive and well suited to take on this important leadership role.
After receiving his Ph.D. in Materials Science and Engineering in 199 at the University of Maryland, he worked as a postdoctoral researcher for the next two years, specializing in modeling of functional materials systems.
Alpay joined the UConn School of Engineering as an assistant professor in the Department of Materials Science and Engineering, moving to the rank of associate professor (with academic tenure) in 2007 and then to full professor in 2010. He also served as MSE's department head from 2013-17.
Alpay distinguished himself quickly and consistently in those roles, earning a National Science Foundation Faculty Early Career Development Award in 2001 and the School of Engineering's Outstanding Junior Faculty Award in 2004.
He was named General Electric Endowed Professor in Advanced Manufacturing in 2017, and is a Fellow of the American Physical Society, ASM International and the American Ceramic Society.
Alpay has authored more than 180 peer-reviewed journal publications and conference proceedings, four invited book chapters, and an invited book co-authored on compositionally graded ferroelectric materials.
He was selected in 2017 as executive director of the IPB at the UConn Tech Park and has done outstanding work managing that state-of-the-art facility and coordinating associated industry partnerships. He has also continued to innovate in his field, including as the lead researcher on an $8 million project with the Air Force aimed at improving aerospace manufacturing processes.
Alpay's skills in leadership, creativity and collaboration make him an ideal fit for the interim position leading UConn's burgeoning research enterprise. We offer him a hearty congratulations in this role!
Reprinted with permission from UConn.
Published February 9, 2022