Tian Li and Chengwei Wang Receive MRS 2020 Postdoctoral Awards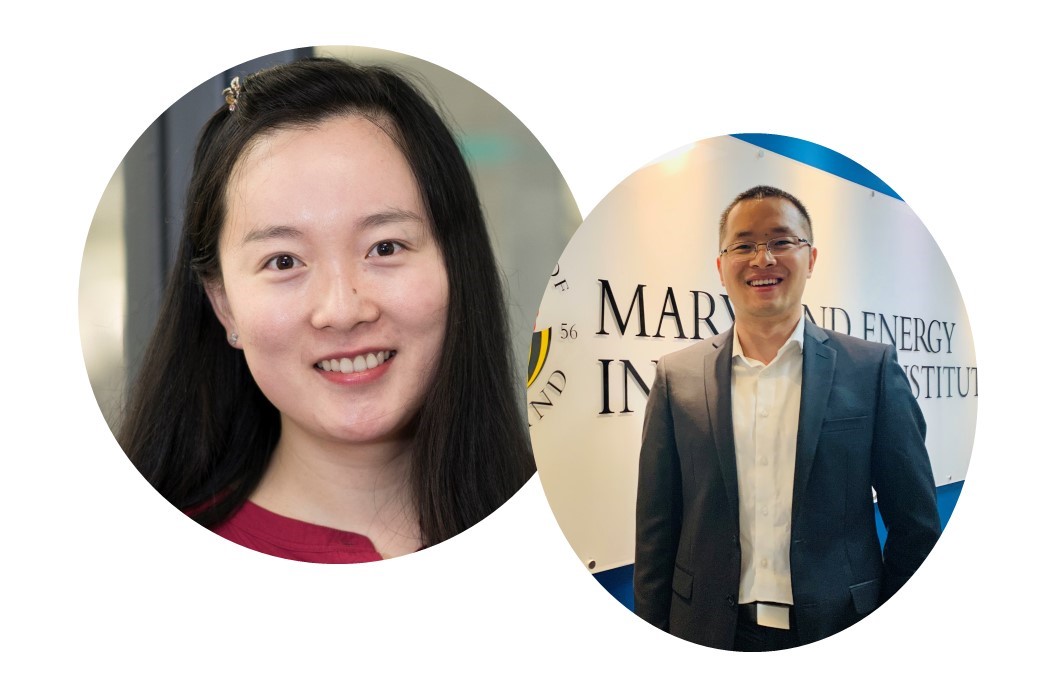 Tian Li and Chengwei Wang, both formerly postdoctoral researchers in the University of Maryland (UMD) Department of Materials Science and Engineering (MSE) have received 2020 postdoctoral awards from the Materials Research Society (MRS).
Tian Li, currently an assistant professor of mechanical engineering at Purdue University, received the award for her "innovative and pioneering research in wood nanotechnology and nanocellulose toward energy, water and sustainability." Li is formerly a post-doctoral researcher in MSE Professor, Liangbing Hu's, lab. Li obtained her Ph.D. from the UMD Department of Electrical Engineering where her research focused on the experimental and theoretical studies aimed at establishing a fundamental understanding of the electrical and optical processes governing the operation of quantum dot solar cells. While working with Dr. Hu, Li's research focused on emerging cellulose science and engineering and high temperature thermoelectrics. Her work has been published in Science, Nature Materials, Nature Energy, and Science Advances, among others. Li was also named a 2018 Forbes "30 Under 30" in the energy category.
Chengwei Wang, currently CEO of HighT-Tech, LLC, a UMD spin-off company co-founded by Wang and Hu, received the MRS award for "developing a novel high temperature sintering technique for rapid screening and discovery of high performance ceramics for energy and other applications." Wang was formerly an MSE Assistant Research Scientist also working in Dr. Hu's lab on a variety of studies including solid-state batteries and nanoionic devices. Wang's work on an ultrafast, high-temperature sintering method made the cover of Science earlier this year. He received his Ph.D. from Arizona State University in 2015.
Both recipients will be honored at the 2020 Virtual MRS Spring/Fall Meeting & Exhibit November 27 – December 4.
Related media:
MSE Researcher Chengwei Wang Receives MRS Postdoctoral Award, August 2020
Tian Li to Receive Materials Research Society Postdoctoral Award, March 2020
Published November 9, 2020