MSE Graduate Student Adelaide Nolan Receives MRS Award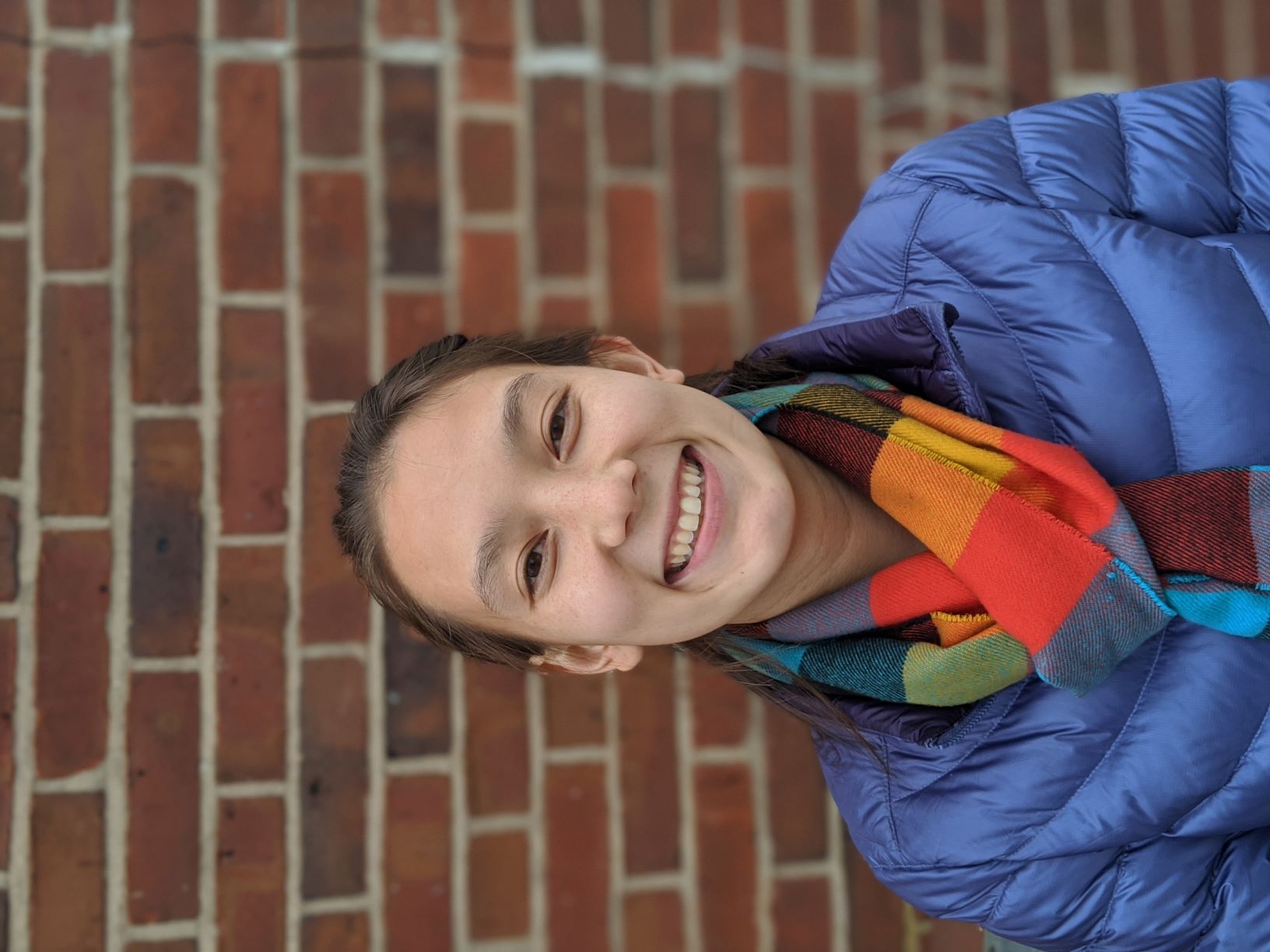 Adelaide "Addie" Nolan, a graduate student in the University of Maryland (UMD) Department of Materials Science and Engineering (MSE), received the award for "Best Student Presenter" at the 2020 Virtual Materials Research Society (MRS) Spring/Fall Meeting and Exhibit.
Nolan's presentation, entitled, "Solid-State Chemistries Stable with High-Energy Cathodes for Lithium-ion Batteries," offers insight into how scientists might bolster the efficiency of lithium-ion batteries, which requires a higher energy density.
"The energy density of lithium-ion batteries can be increased by applying high-voltage cathodes, but these cathodes are reactive and unstable during cycling with the electrolyte – coatings or solid electrolytes can stabilize the cathodes, but we first we need to understand how different chemistries interact with high-voltage cathodes," Nolan said. "We evaluated the thermodynamic stability of a range of solid-state chemistries with common cathodes and discovered that materials stable with lithiated cathodes are often unstable with delithiated cathodes, which limits the choice of materials stable throughout the cycling voltage."
The study provides guiding principles for designing coating and solid electrolyte materials with long-term stability with high-voltage cathodes for L-ion batteries.
Nolan, who is advised by MSE Professor Yifei Mo, will be recognized on the MRS virtual meeting exhibit until December 31.
Related media:
MSE Graduate Student Racks Up Multiple Honors - UMD, October 2019
Published December 22, 2020