MSE Undergraduate Student Haotong Liang Publishes First Author Paper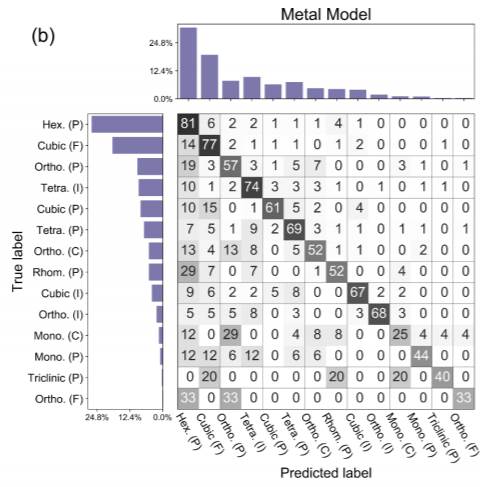 Haotong Liang, who just completed his bachelor's degree in materials science and engineering (MSE) last month, served as co-first author on a study published in Physical Review Materials on December 18, 2020.
The study, entitled, "CRYSPNet: Crystal structure predictions via neural networks," is a culmination of work Liang carried out in MSE Professor Ichiro Takeuchi's group on machine learning for materials science. Working closely with Valentin Stanev, an MSE Associate Research Scientist, Liang developed neural network models to predict crystal structures of materials purely based on their stoichiometric information.
"Structure is the most basic and important property of crystalline solids: it determines directly or indirectly most materials characteristics," Takeuchi said. "However, predicting crystal structure of solids remains a difficult challenge. Standard theoretical tools for this task are computationally expensive and at times inaccurate."
Liang's work presents an alternative approach to utilizing machine learning for crystal structure prediction.
"This is very important work because it was not at all clear machine learning can solve such a difficult scientific problem," said Stanev. "Haotong not only proved it can, but he also created an actual software tool for other researchers to use."
The CRYSPNet software is already being used by other materials science groups.
Liang will transition into the Ph.D. program in MSE at UMD in January where he will pursue machine learning techniques for handling complex experimental data.
"Haotong is tackling very advanced topics in materials science using machine learning," said Takeuchi. "We are very much looking forward to continuing our work with him. Just as CRYSPNet has already attracted attention, I am sure Haotong's graduate work will make an important contribution to data analytics for material science and engineering."
During his undergraduate years, Liang also served as a machine learning teaching assistant in the Materials Research Bootcamp, funded by NIST and held every summer at UMD.
Published January 5, 2021