Ichiro Takeuchi Receives Distinguished Scholar-Teacher Award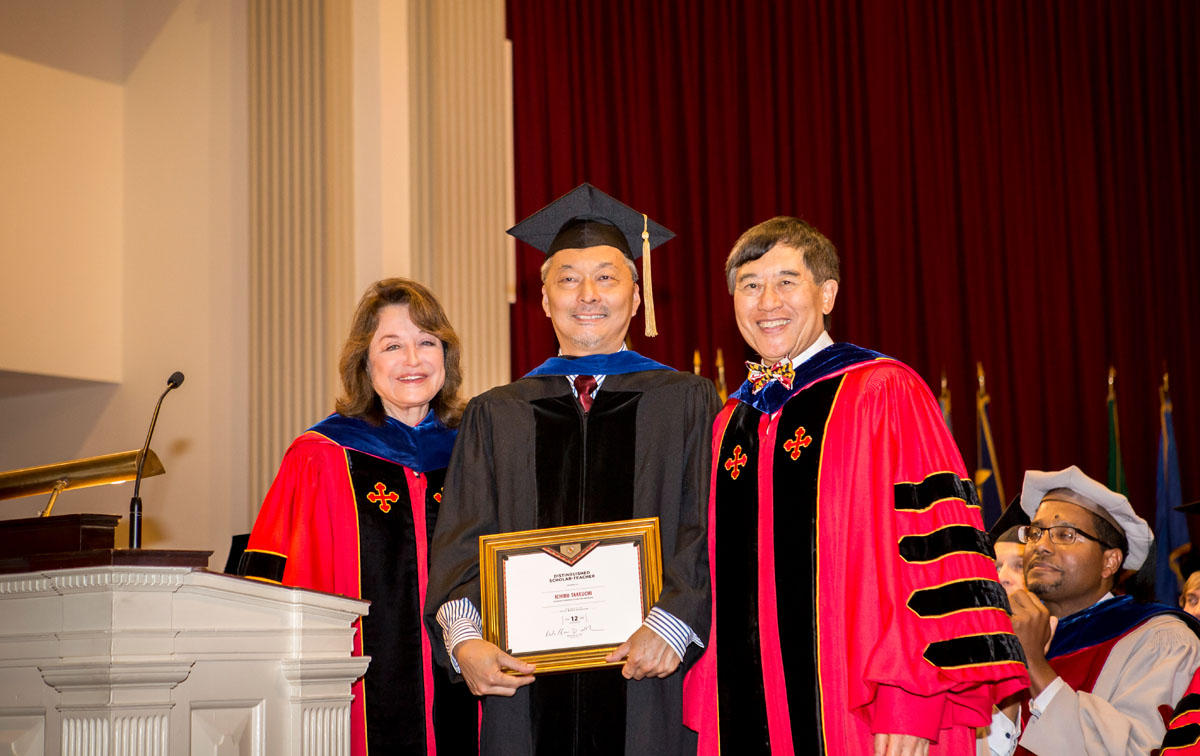 Ichiro Takeuchi - a Materials Science and Engineering Professor at the University of Maryland (UMD) - was the recipient of the Distinguished Scholar-Teacher Award, offered by UMD. The award honors tenured faculty members who offer outstanding service to the campus community including teaching, mentoring and research publications.
Dr. Takeuchi – who received his Ph.D. from UMD in 1996, and joined the faculty in 1999 – has helped to reshape the identity of the MSE Department. He's recognized in the research community for having pioneered the combinatorial approach, allowing synthesis and screening of a large number of different compounds in order to rapidly discover new materials. This 'approach' is recognized as one of the main pillars of the Materials Genome Initiative, launched by President Obama's administration in 2011. Takeuchi has participated in a number of workshops and panels on the initiative hosted by the White House. His versatile style of research has led to several discoveries, including the invention of electrostatic cooling, an alternative non-vapor compression cooling technology, which won the UMD Invention of the Year Award in 2010.
Takeuchi uses the same versatile approach to convey the excitement of research to his students. He introduced the idea of having 3-week long laboratory exercises in what were originally lecture-based courses, so students can be directly exposed to advanced experiments.
To watch Dr. Takeuchi's presentation, please follow this link.
Published September 14, 2018