MSE Hosts University Materials Council Spring 2019 Meeting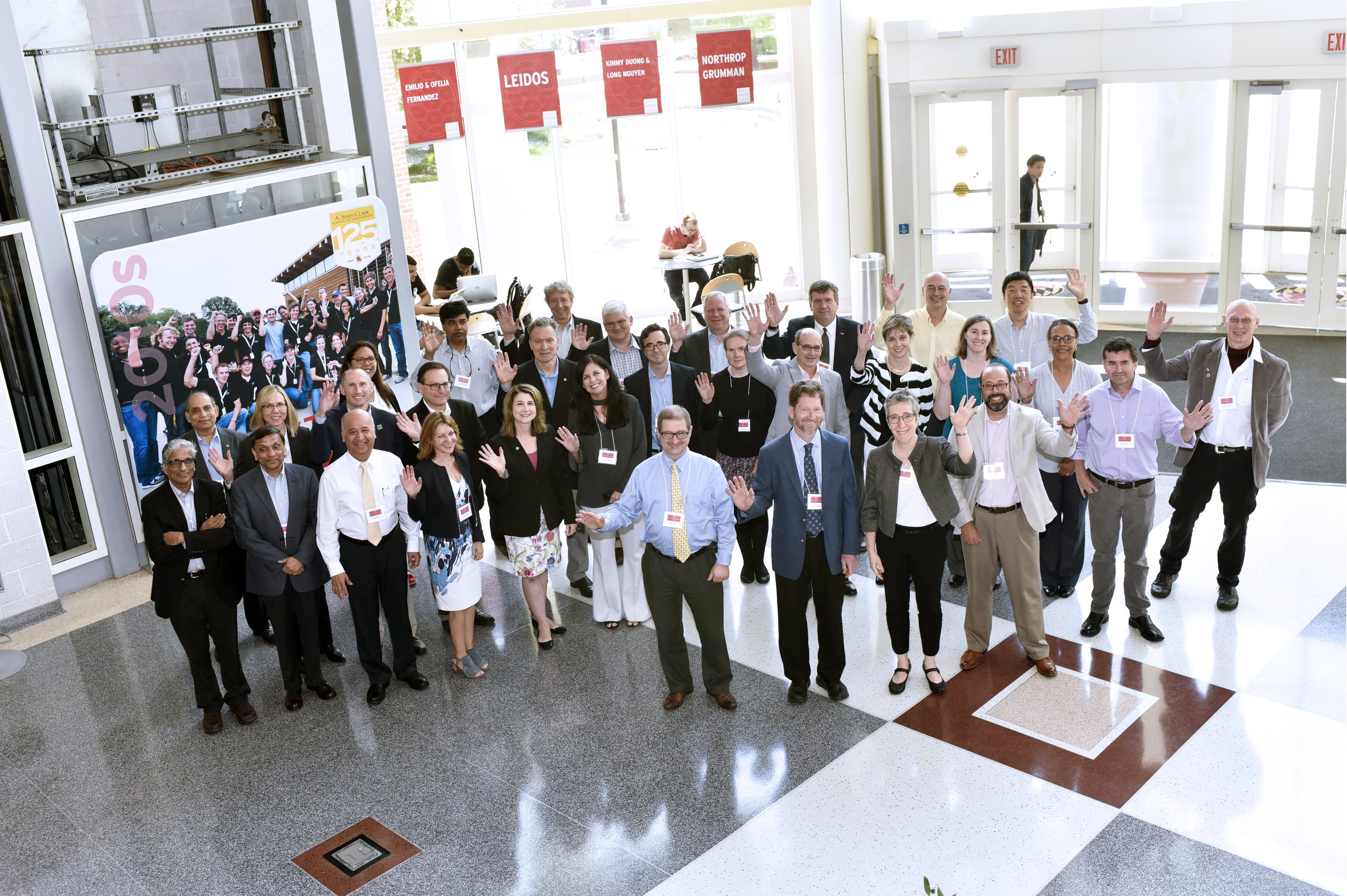 On May 7, the University Materials Council (UMC) held its 2019 spring meeting at the University of Maryland (UMD), College Park. Hosted by the Department of Materials Science and Engineering (MSE), a group of roughly 30 Chairs representing Universities from across the United States convened in the Kim Engineering Building. The group spent the day evaluating how MSE programs are run, its curriculum, approach to the Capstone Design course, and ABET accreditation review practices, in addition to research activities.
The UMC decided to hold the meeting in the Washington, D.C. area this spring to allow for interaction with program managers from the Department of Energy (DOE), Department of Defense (DOD) and the National Institute for Standards and Technology (NIST), which made UMD an ideal location for the event.
"It was a great opportunity to showcase the research we do in our Department and show off our world-class facilities, such as the Leidos Capstone Lab in Clark Hall," said Raymond Phaneuf, MSE Professor and Interim Chair.
The meeting kicked off Monday night with a welcome dinner at College Park Grill. Tuesday morning activities included tours of A. James Clark Hall and the UMD Radiation Facilities, followed by several presentations. Provost Mary Ann Rankin greeted the Council on behalf of the University, as did the Associate Dean for Research, Robert Briber, on behalf of the Clark School. Additional speakers included representatives from the DOE and NIST.
"The MSE Department at UMD was an outstanding host for the spring 2019 University Materials Council meeting," said David Bahr, Professor and Head of Materials Engineering at Purdue University, and UMC Chair. "All of the 30 participating department heads of MSE programs from around the country (representing over 60% of the total MSE enrollment in the U.S.) were excited to share best practices and address areas of concern, in addition to hearing from some of the federal agencies that support materials research. We are grateful to UMD for their assistance in organizing this event, and making it a memorable one."
Published May 9, 2019