How Will You Impact Society?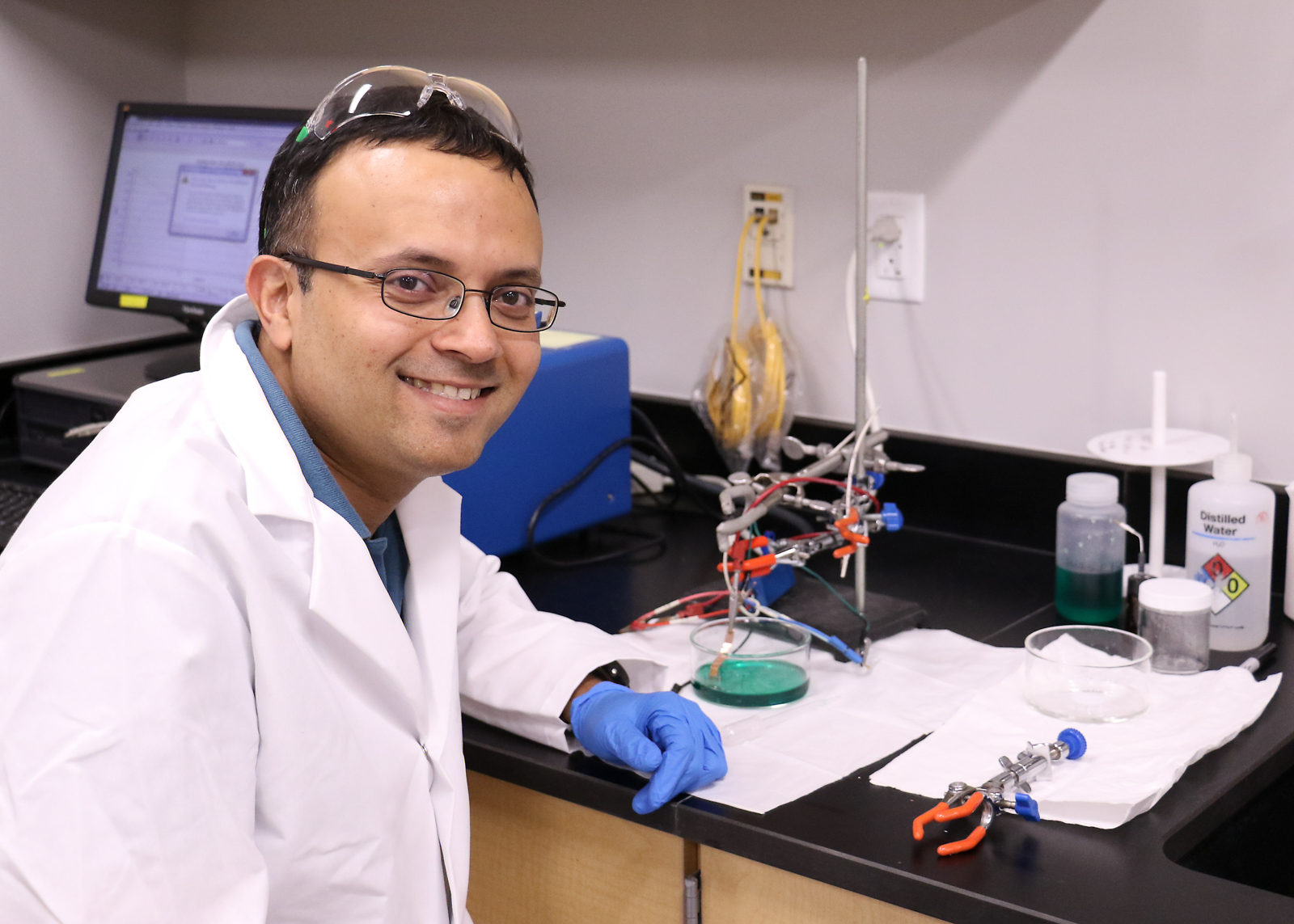 Parag Banerjee (Ph.D., 2011) knew at a young age that he would one day be a problem-solver – science runs in the family. "My father was a physicist who developed electron microscopes," he said. "I watched him spend long hours working, at home and in his lab. From our dad, my brother – who is also a physicist – I learned a strong work ethic, in addition to a love of science."
Banerjee arrived at Washington State University from Chandigarh, India, in 1998. After completing his master's in materials science and engineering, he took a job at Micron Technology Corporation in Boise, Idaho. An excellent opportunity to put theory into practice, Parag learned a lot at Micron, but kept his sites on earning a doctoral degree.
While looking into the top programs in the U.S., Parag connected with MSE Professor Gary Rubloff.
"Gary and I had a long conversation and I was immediately struck over our commonalities, especially his growing interest in atomic layer deposition at the time," said Parag. An offer was made not long after, and during the summer of 2006, Banerjee began his Ph.D. research at UMD. At the time, Banerjee was interested in research that had social relevance and would make an immediate impact on society.
"The Clark School is highly interdisciplinary, and there are so many cross-collaborations going on between departments – it's a very vibrant atmosphere," he said. "The best part of my experience at UMD was the research facilities. Going in, I knew how to formulate a research plan, but not so much on how to implement it – UMD made it easy to execute my plans. Plus, I made some great friends in Professor Rubloff's research group – we all remain close to this day."
In addition to his on-campus studies, Banerjee branched out and spent four months in 2009 at the University of Pennsylvania, under the tutelage of Professor Dawn Bonnell, currently the Vice Provost for Research at Penn.
"Working under Dr. Bonnell was a fantastic experience in that I was tasked with solving completely different problems," said Parag. "I made some good connections there and even published a paper, so I highly recommend collaboration – internships specifically – to current engineering students. It's an excellent way to expand your knowledge."
Currently, Banerjee serves as an associate professor in Materials Science and Engineering at the University of Central Florida (UCF). His research interests include atomic layer deposition and etching; surface engineering for catalysis and solar energy harvesting. He is part of the energy conversion and propulsion faculty cluster. Banerjee recently made headlines after he and his research partner, Srikanth Singamaneni – a professor in the School of Engineering and Applied Science at Washington University in St. Louis – landed an NSF grant to develop an early warning device for would-be heart attack patients.
"Detection that happens at the molecular level using plasmonics is all optical based," he said.
"My Co-PI does everything through spectroscopic techniques, so our idea is to convert optical signals into an electric current, which can be integrated on a chip or an iPhone, for example. Moving from optics to electric-based systems is where the challenge and innovation is, so we're hoping to make a significant impact."
Any advice for current engineering students? He said: "Learn to manage your time well – this is the single most important aspect of graduate student life. Aim for a life experience, not just academics – it's important to make good friends along the way. Also, topics studied in engineering are complex – learning them doesn't come easy to everyone – so don't be ashamed to ask for help. Finally, ask yourself what drove you to this profession, to science, in the first place and, after you graduate how do you want to impact society?"
When asked if he hopes to pass on his love of science to his two daughters, Parag said, "I hope I can pass my love for creative pursuits to them! Whatever they choose, I just want them to be happy, confident adults. As a parent, that's about the best we can hope for."
Published October 31, 2018